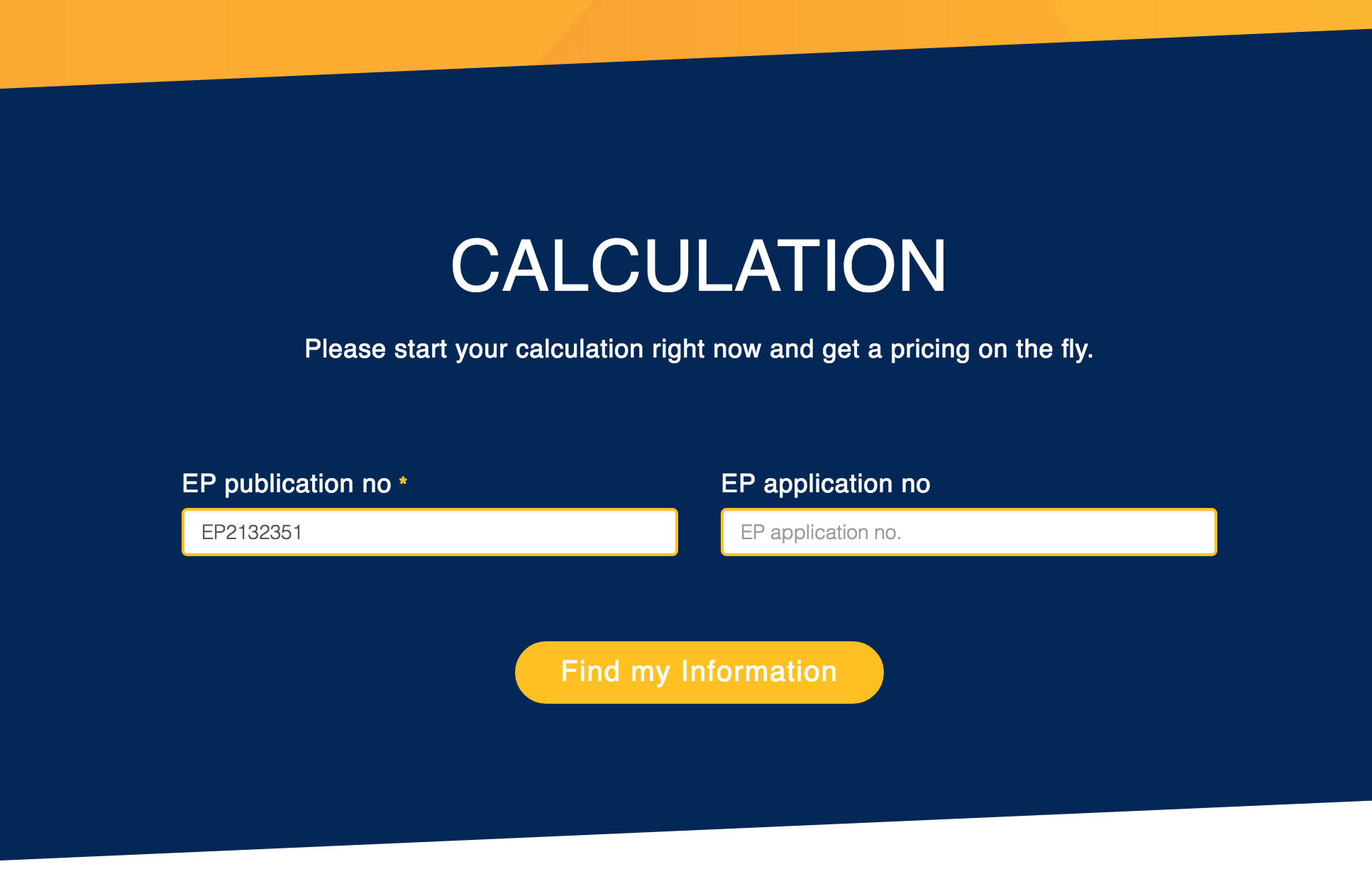 19 May

The Unitary Patent Calculator – Have you compared the costs?
STILL TRYING TO FIGURE OUT WHAT THE UNITARY PATENT SYSTEM COULD COST YOU?
A new Unitary Patent Calculator has been launched to the general public. This complimentary information tool was built as a collaborative project between Acumass and Direct Validation who have both been supporting clients of theirs with the discovery of cost differences between traditional national European Patents and the new Unitary Patent. The Unitary Patent Calculator was built to be quick and simple to use whilst also providing informative comparative calculations so that the public can directly see the savings or added cost of their traditional European Patents vs the new Unitary Patent.
GET YOUR UNIQUE COST CALCULATIONS IN AN INSTANT, VISIT:
To find out more about Direct Validation, go to:
www.directvalidation.com
For more information on the Unitary Patent Calculator, email:
info@up-calculator.eu