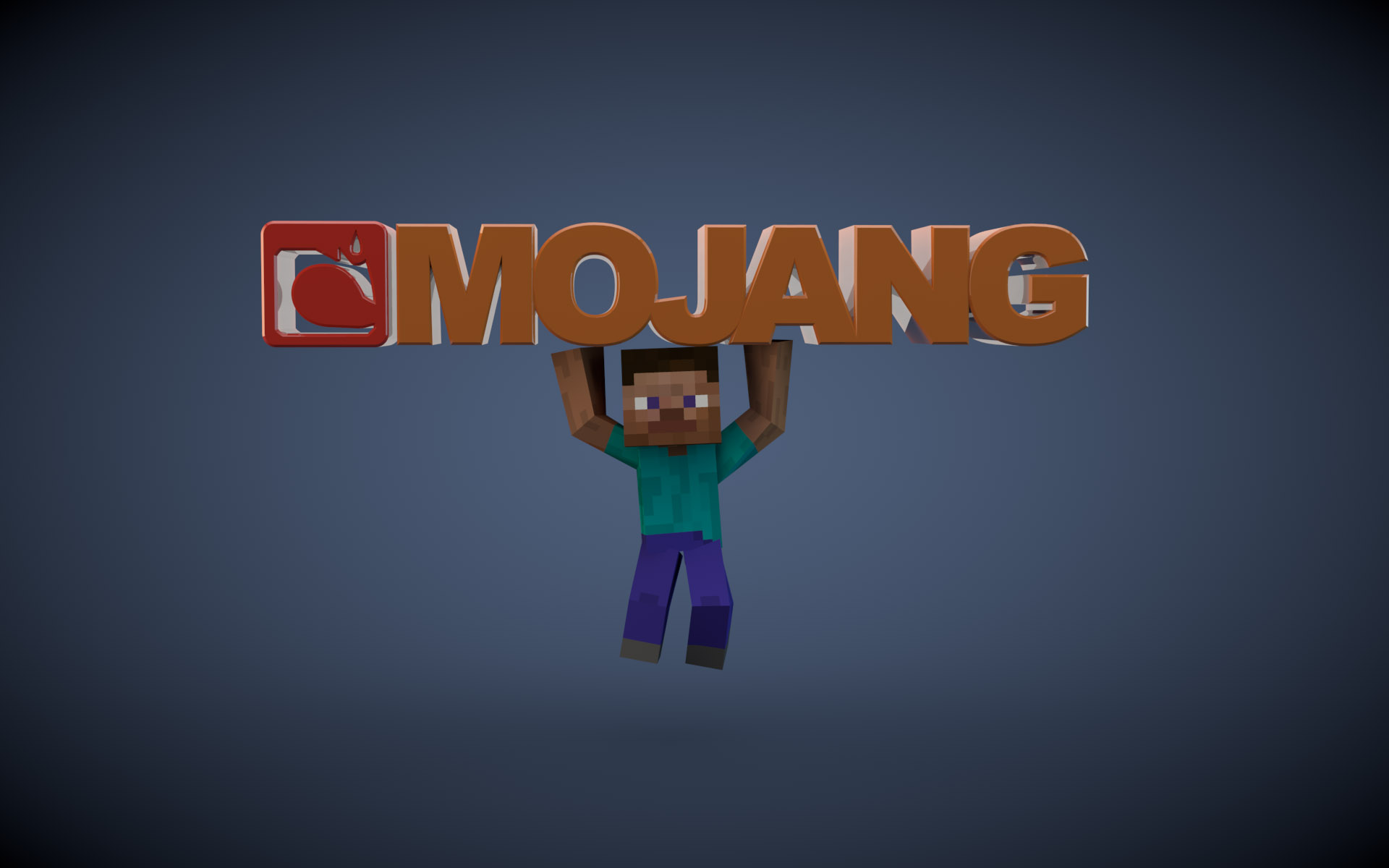 15 Sep

Microsoft buy up Swedish gaming studio Mojang for $2.5 bn and with it comes the cult classic 'Minecraft', but what plans lay in store?

Discussion boards were alight this week with conversations surrounding the news that Microsoft would be buying out the indie sandbox game 'Minecraft' for what seemed to be a stumping evaluation at 2BN. The cult classic game, originally designed by the Swedish programmer Markus Persson (more affectionately known as  »Notch ») and later fully developed by Mojang was launched in 2009 for PC only, but went on to become available across all major consoles including Xbox, iOS and android. It is claimed over 100 million copies of Minecraft were downloaded for PC alone.

Comments on threads relating to this story ranged from incensed fans, outraged that an indie game developer could sell out to such a huge company, to worried fans of the game who wondered what changes lay in store for them, to bemused gamers in general who couldn't get over the amount Microsoft paid out on a game that had, according to some  »…already peaked ».

The beauty of Minecraft is its sheer simplicity and its success relies entirely on the human tendency to fill empty spaces, create from nothing and build so that they will come.

At its most basic, Minecraft is a virtual universe in which gamers use textured boxes to create anything their imagination desires, it is as simple or as complex as the person playing. The fact that it was originally designed for PC and supported by retro graphics was in fact the reason it became such a hit during a time where story mode games with film quality imagery and graphics were dominating the gaming industry. Minecraft was designed by a great programmer, no doubt, but the success is due in no small part to the gaming community itself and the open operation which encouraged gamers themselves to create their own modified communities and collaborate using the basic playing field to unearth the potential in what was effectively endless nothingness and digital lego blocks. The amateur modding community through designing and hosting their own multiverses became as big a draw to the Minecraft game as the original game itself. For a flat fee you bought Minecraft but as time passed and modding communities set to work unlocking the endless possibilities to infinite possibility virtual worlds, they began to design gaming platforms that Minecraft fans wanted in on, and as a result, giving the openness of the original game itself, could charge players their own fees to come wonder at their own creations of the original designs and interact with their own improvements and alterations to the coding hosted on their own servers.

The main fear according to Minecraft gamers in light of this sale to Microsoft is the future of the game if Microsoft means to capitalise on the open-source policy which the gaming community has benefitted from since day one. The collaboration and innovation born from a community welcomed to improve upon the original foundation of a game has bred strength in the gaming universe and lent itself to the exchange of ideas which tests the limits of possibilities and aims to contend and progress what has already been achieved. A fair few complaints have dominated discussion boards about whether or not Microsoft will close the modification access of Minecraft as it stands in order to sell privileges and expectations which add to the gamers experience, there are also fears that Minecraft, under its new owner will become restricted to Microsoft consoles and devices in an attempt to promote device sales but ultimately it's obvious from a business point of view that none of these fears are profitable for Microsoft, it's much more likely that they intend to align a promotion of Minecraft exactly how it is already known and loved with their mobile gaming initiative.

https://www.youtube.com/watch?v=PW2AGpUeQeA

Whether or not Minecraft has 'already peaked' doesn't seem like the kind of 2.5 BN risk a company like Microsoft is likely to take, yes, Minecraft has had its moment and has already cultivated a following that over six years has naturally seen a turnover in gamers but let's be honest, with a game as deliciously basic as Minecraft, there is always room for improvement, hence why the modding community and their involvement in design innovation has been so successful. The important thing during this change of hands is that the gaming community is completely protected and their loyalty is respected, something which Persson means to oversee, he will stay on board with this crossover during the transitional period before washing his hands of his creation entirely and that's definitely good news for die hard fans. Truth be told, Microsoft simply have large scale means which can deliver the concept of Minecraft into the mainstream of media consumers and encourage the same sort of innovation through creation that the indie gaming community have enjoyed since 2009. There has been some speculation that part of the marketing campaign on Microsoft's behalf involves a film and it is rumoured that they're even in talks with Lego who are enjoying a mammoth comeback as a result of their move to the big screen.

The news of Mojang selling out to Microsoft came as such a huge surprise purely because of the unlikeliness of it all. Persson has been hailed as royalty in the indie gaming scene and publicly revoked his involvement in a project which was to bring Minecraft to Oculus when he learned of their 2BN sell out to Facebook saying  »Facebook creeps me out ». Persson posted his own blog response today voicing the reasons for his decision.
 »I watched the This is Phil Fish video on YouTube and started to realize I didn't have the connection to my fans I thought I had. I've become a symbol. I don't want to be a symbol, responsible for something huge that I don't understand, that I don't want to work on, that keeps coming back to me. I'm not an entrepreneur. I'm not a CEO. I'm a nerdy computer programmer who likes to have opinions on Twitter.

As soon as this deal is finalized, I will leave Mojang and go back to doing Ludum Dares and small web experiments. If I ever accidentally make something that seems to gain traction, I'll probably abandon it immediately. »
Somewhat cryptically as a sign off to his blogpost, Persson suggested that perhaps within the terms of sale was some sort of protection for Minecraft gamers with regards to the way in which they use his game:
 »In one sense, it belongs to Microsoft now. In a much bigger sense, it's belonged to all of you for a long time, and that will never change. »
A two point five billion sell out for Mojang, a company comprised of forty workers is a true testament to the power of their system of operation.
Owen Hill of Mojang released a statement on behalf of the studio and is quoted as saying:
« There are only a handful of potential buyers with the resources to grow Minecraft on a scale that it deserves. We've worked closely with Microsoft since 2012, and have been impressed by their continued dedication to our game and its development. We're confident that Minecraft will continue to grow in an awesome way. (via www.pcgamer.com)